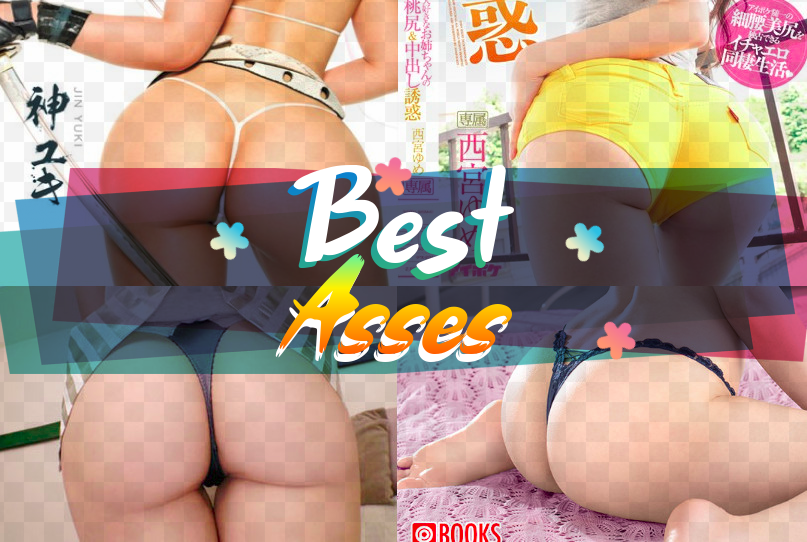 Our first Top-List is about asses. We'll cover the 10 best looking butts in JAV right now. Not fat asses here, we'll be talking about the best shaped butts.
Are you a fan of nicely shaped butts ? And a JAV enthusiast ? You're in the right place. For our first Top-List on our blog, we'll talk about the best shaped butts in the business. We're kinda sick of seeing some blogs making stupid lists related to this topic. Seeing Yui Hatano, Yu Shinoda or Maria Nagai in a "Great Ass Top-List" clearly show that they don't know what they're talking about. The former two actresses have flat butts (Check Yu and Yui's butts), while the later has a fake giant ass.

Last Update : 29 August 2023
C'mon ! Let's get serious for 2 seconds.
First, let me make something clear : sharing pics of girls bending or on all fours don't show anything about the shape. It's when the girl is standing that you can really see the shape of the ass (and also break some myths). Tons of people do that on forums and Reddit. Again, Yu Shinoda is a good example. Yes, she had a good looking ass, YEARS AGO. For couple of years already, she lost weight and it's now flat. Here are more examples :
So, all the pics will show girls standing still, not bending, so there will be no cheating, only well shaped asses !!! Here is my Top-List for the active JAV actresses. Here we go !!!
1/ Amakawa Sora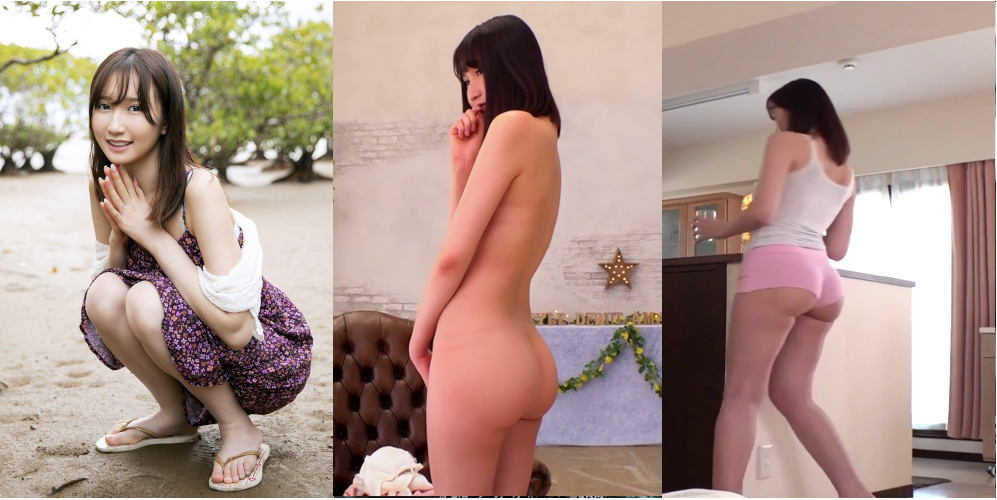 The new queen ! Sora debuted in 2019 as a S1 exclusive actress. The following year, she switched to Faleno before taking a break. She came back in 2022 as a freelancer. Her body is similar to Arina Hashimoto's, slender with long legs, but Sora didn't ruin her face with plastic surgery. Her butt is toned, very round, full, and she definitively knows how to use it. She caught my attention with her figure and her pretty face. I was totally sold by watching SSNI-751, in which she's playing the naughty sister of the guy's girlfriend. Seeing her teasing him wearing short pants around the living room was already enough to arouse me.
2/ Mizukawa Sumire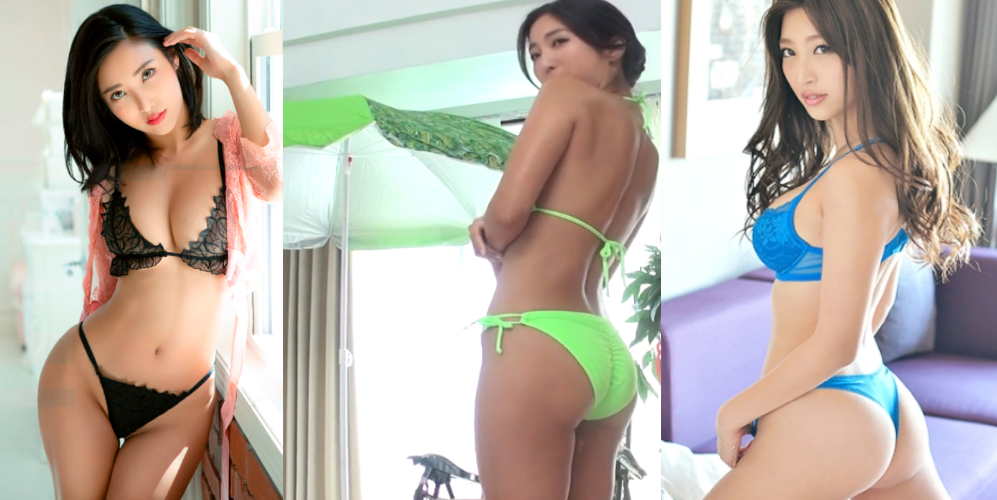 Previously known as Mizuki Miri, she is very fit and has large hips. She isn't using her ass as well as the other girls in this list, but it's not that big of a deal if you can still enjoy the view during her sex scenes. Plus she's the only one who did uncensored videos. She is at the last rank because she was looking better before, she seems to have done some plastic surgery to her face.
Buy subtitles for Mizukawa Sumire movies.
3/ Mitake Yuuna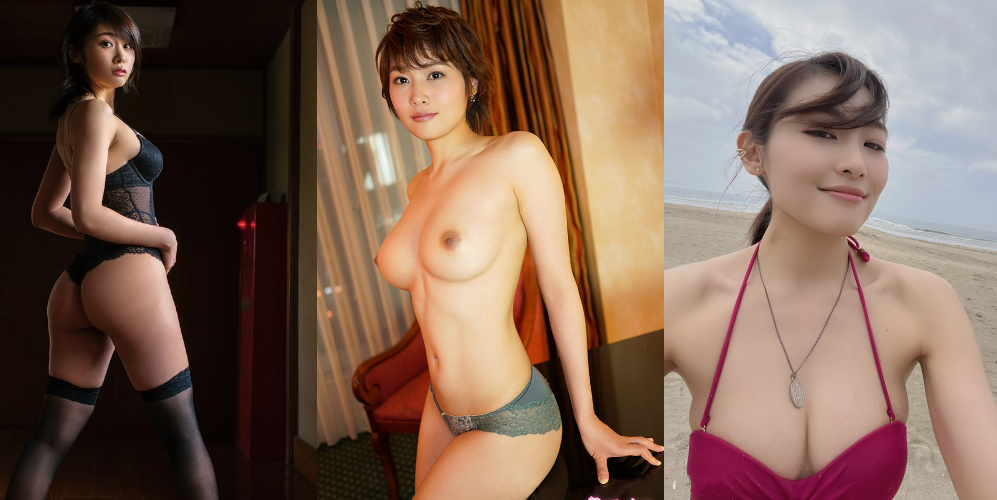 Yuuna started JAV in 2020. She's an athletic girl and a lot of her movies focus on that point. For example, she played an "MMA Fighter" and a "wrestler" multiple times for different studios. She had short hair for her debut but now has longer hair. She looks stunning with both haircuts. Her ass is fit, like her whole body. A good reminder that a fit ass looks different from a fat ass. It's a shame that her movies aren't better.
Buy subtitles for Mitake Yuuna movies.
4/ Mitani Akari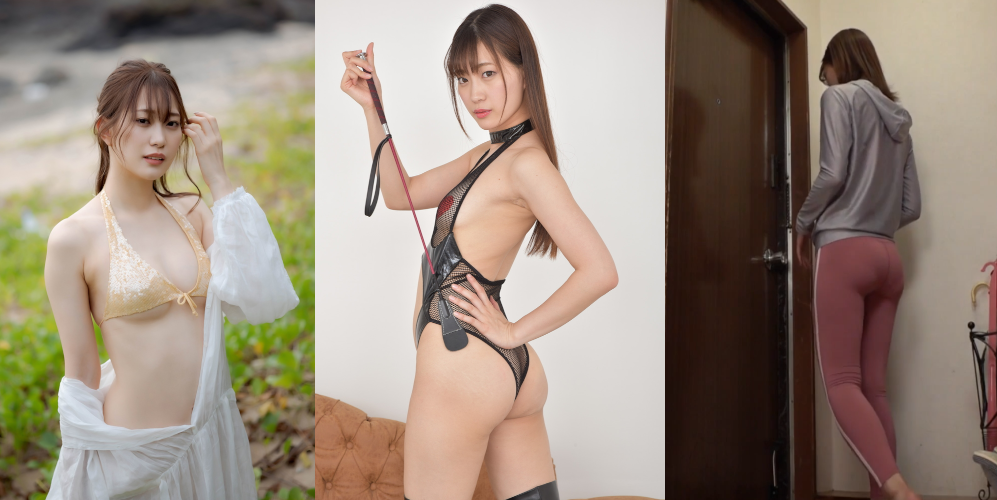 Since her debut in 2017, she released a lot of movies around one of her main skills : blowjobs. The good thing is that even if the movie is focusing on that, once she 's about to ride the guy, her cheeks start to dance. And speaking of dancing, it's one of her hobbies, so she's adding it to her releases, that's why you can see her doing sexy dances in some of them (SDMU-963 or 300MIUM-423).
Buy subtitles for Mitani Akari movies.
5/ Kurata Mao
One of the veterans of this list, still very active after more than ten years in the business. Unlike girls like Yu Shinoda, she's still rocking the same body. She has a gorgeous plump body, and on top of that, a great firm ass. Another girl who is also very good at doing blowjobs, very charming, with a soft voice.
Buy subtitles for Kurata Mao movies.
6/ Sakura Mana
Exclusive actress of SOD since her debut in 2012, her ass is a little wider as she has larger hips. Nonetheless, her butt has a great round shape. I kinda forgot about her when Minamo arrived in JAV, but I finally came back to her after few years. Mana's face is prettier and every single haircut fits her so well. Her blowjob and riding skills are good, so even if her movies don't focus on her ass, you can enjoy both.
7/ Takeuchi Yuuki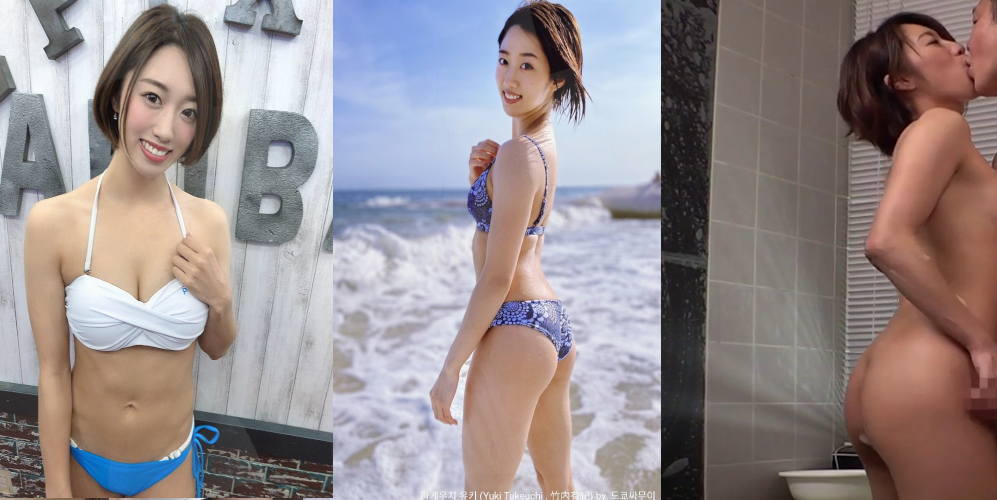 With her tight body, sexy face and great performances, Yuuki quickly ended up in my list of favorite actresses. Not only she's a very good cock rider, she's also very good at doing sensual blowjobs. Since her debut in 2019, she's an exclusive actress of Premium studio. Her body is very similar to Yamagishi Aika's, however, I found her face more attractive and her performances more enjoyable. Great toned butt on a fit body with small boobs.
Buy subtitles for Takeuchi Yuuki movies.
8/ Suzumura Airi
She will soon pass the 10 years mark in the business with Prestige. Airi has a toned and tight butt fitting well her slender body. While her movies don't focus on her good looking cheeks, you can still have a great view of them because she's wearing all kinds of sexy clothes. Bonus, she's very charming in her movies, looking like a perfect girlfriend.
9/ Nishimiya Yume
Yume started her JAV career as an exclusive actress for Idea Pocket in 2016. To this day, she's still in contract with this studio. She did all the regular movies you can expect from that studio. She played a classmate, a girlfriend, a soapland girl, a nurse … Beside her ass, she also has a very charming smile, and she's very gentle when she does a blowjob or gives a kiss. Several movies put emphasis on her ass like IPX-074 or IPX-231.
10/ Kitano Mina
Slighly thicker than some other girls in this list. I didn't pay much attention to her when she joined the industry. It's with her gym trainer movie that I noticed her thick booty. With her juicy legs, that's a sexy combo. Her riding skills are very good. While some praise Yayoi Mizuki, even if they both fit the "thick body" category, Mina is prettier and her acting is better.
Buy subtitles for Kitano Mina movies.
Who's your favorite ? Is there a girl that I missed ?