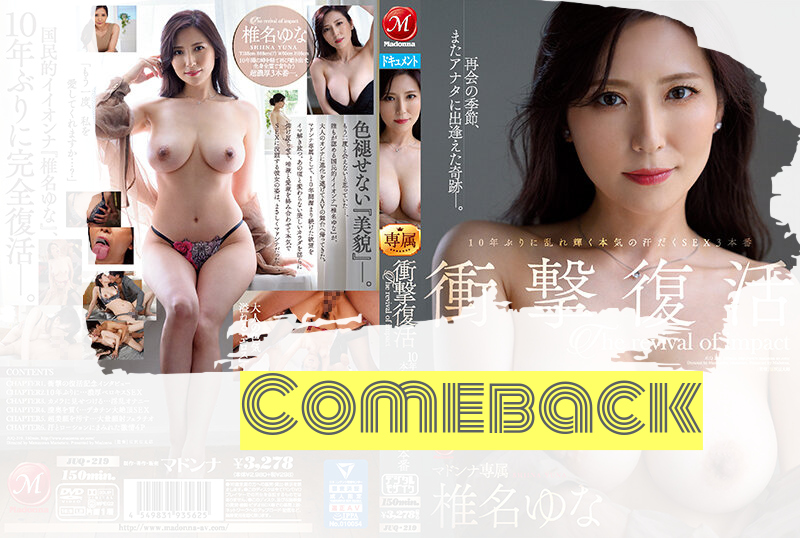 Yuna Shiina is back to the JAV industry as an exclusive actress for the milf studio Madonna.
The former Japanese AV actress Shiina Yuna (椎名ゆな), who was a popular actress in the industry, announced her retirement in 2015. After 8 years, the AV star from Tokyo released the news of her comeback on Valentine's Day, and her agency shared the news on its Twitter account.
🔔【新作情報解禁!】✨

衝撃復活 The revival of impact 椎名ゆな

▼Blu-rayhttps://t.co/OYRxBPhox7#マドンナ#椎名ゆな pic.twitter.com/1VUG62VzZP

— Madonna(人妻・熟女No.1AVメーカー)公式 (@Madonna_JUKUJO) February 14, 2023
Although Shiina Yuna, who arrived at the beginning of 2009 in JAV, is already 36 years old this year. She seems to have lost a bit of weight, but her fans will probably be happy to see her. It's always nice to see a big name coming back. Her new movie will be released on the 10th of march.
If you want to watch Yuna's movies with english subtitles, we have some in our catalog.